Connect
Stay connected with the church family with these features below.
Mobile App and Integration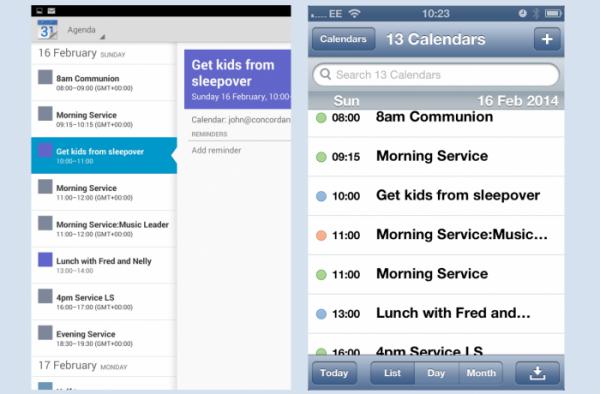 ChurchBuilder can integrate with phones, tablets, calendars and email clients.
Mobile App
free to download and available from Apple and Android stores

contacts look up

view groups

view calendars

receive upcoming duty notifications

view prayer diary

track attendance for activities
Contact Look Ups
set your email client (Thunderbird, Outlook etc) to automatically look up names in ChurchBuilder

iPhones and iPads configurable for contact lookups.
Calendars
overlay rota duties on your personal calendar

overlay your church calendar onto your private calendar on your phone, tablet or PCC. (iCal, Android, Apple, Google, Thunderbird, Outlook calendars all compatible)

two way syncing of calendar layers on Apple devices for staff members.
Mailing Lists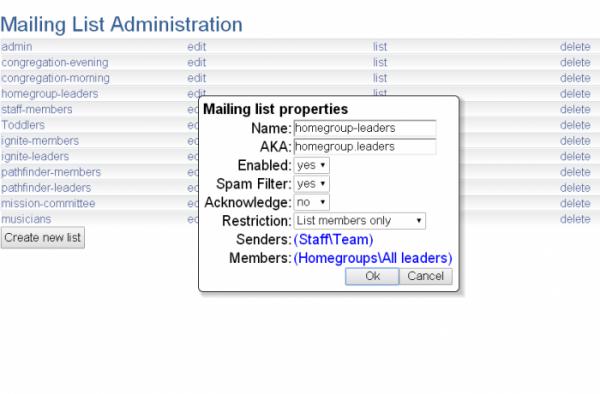 set up mailing lists to email groups directly from your email program

emails are automatically sent via ChurchBuilder to look up latest addresses

permissions allow you to choose who can receive or send to a list.
Media Library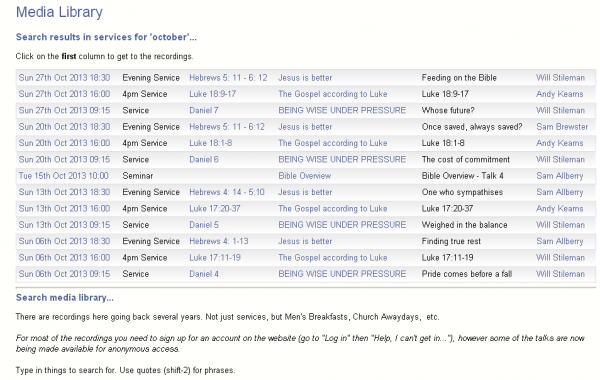 Upload talks or other media to your site.
Store mp3 files, video files, PowerPoint presentations and PDFs

choose whether files are viewed by church members only or are public

search by keyword, date, preacher, series etc. to find a talk

webcast your services (do contact us for more info about this feature)
Prayer Diary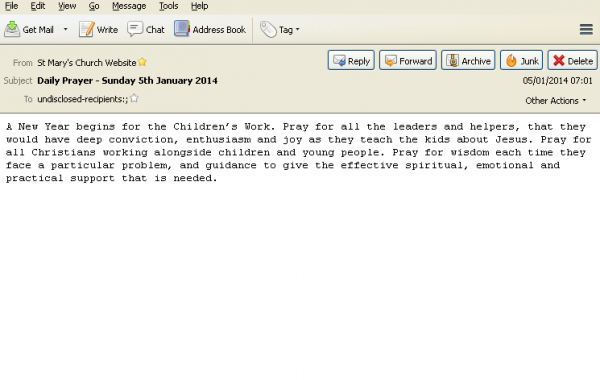 Encourage your members to pray regularly and keep them up to date with the latest prayer needs.
create your prayer diary/diaries

allow members to subscribe

automatic emails sent first thing in the morning for each diary entry

prayer appears on ChurchBuilder phone app front page each day

can appear in your PrayerMate feed.
Cloud File Storage
Cloud Files is a place for storing files on ChurchBuilder for use by your staff and church members.
Cloud Storage can be synchronised to a Dropbox account. 
Folders can be created and permissions set to give and restrict access to individual files or folders.

Changes are automatically updated, keeping files current.