People
ChurchBuilder will help you keep track of your contacts and church members details, and their roles within the church. You can securely store details of children and youth and use groups and attendance tracking to manage them. Click on the features below for more details.
People Manager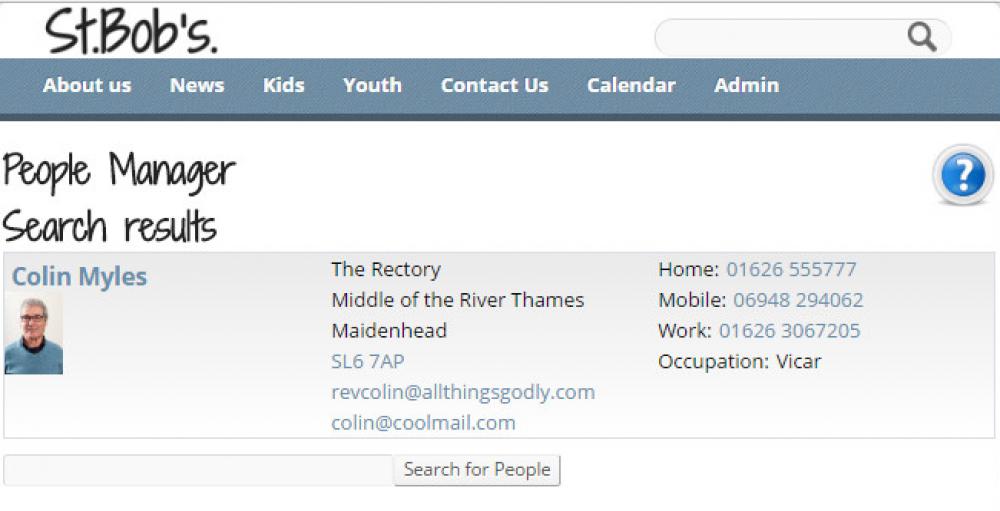 A church directory and database for all your people contacts.
online directory
printable directory
unlimited number of contacts
contacts accessible anywhere via the mobile app.
link family members
individuals can update their own profile 
individuals can hide fields they don't want to publish e.g. address or mobile number
custom profile fields can be added
powerful permissions to restrict access to records or details within each record
store non-church contacts e.g. plumber, enquirers about weddings etc.
free bulk upload of your current people contacts data
Keep your church contacts up to date quickly and easily, allow church members to update their own profiles, link families together and print out your church directory. Store contact details for all related contacts not just church members.
Group Manager

Manage your people efficiently through groups.
create groups for all your church activities – youth, small groups, congregations etc

create admin groups for staff – pastoral visits, site maintenance etc.

create automatically updated groups such as "all youth leaders", "all congregation members"

send out group emails or texts

create mail merged letters and print avery labels

plot postcodes on a map to help plan geographical groups

monitor flow using our bespoke annotations, adding useful info alongside names:-

key dates

pastoral info and history

schedule email reminders for actions

record key names – special needs worker, care coordinator

create choice options eg. "attended Christianity Explored" – yes/no.
Customise column headings per group, tailoring the information you see to the needs of the group - e.g. allergies for children, mobile numbers for adults etc.

sort by column - e.g. age, date etc

schedule key people to receive email notifications as individuals join specific groups

view your group on the mobile app

unlimited number of groups or people in them

bespoke permissions to give and restrict access for both viewing and amending groups.
Reports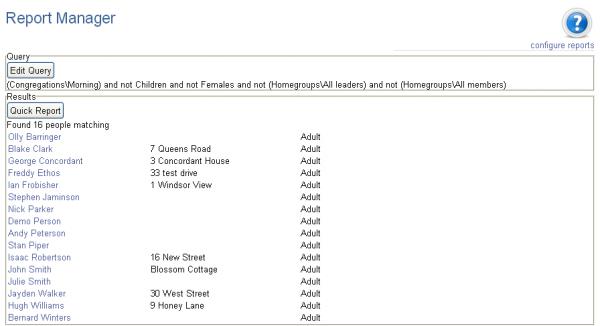 Run reports such as mail merges, site queries, group reports and more.
use "quick report" to run reports on groups – mail merges, plotting postcodes on a map, parental consent forms, send group emails/texts etc.

upload new reports to your site for regular use

use the "drop merge" feature for a quick mail merge of a one-off report

ask questions of the site to define specific groups (e.g. who attends our congregation and is not yet signed up to the prayer letter?)

use the queries feature to identify pastoral needs

create more complex reports that maintain a group structure e.g. Youth Groups report showing leaders and members of each group

view attendance graphs for different activities

track electoral roll or membership changes
Attendance Tracking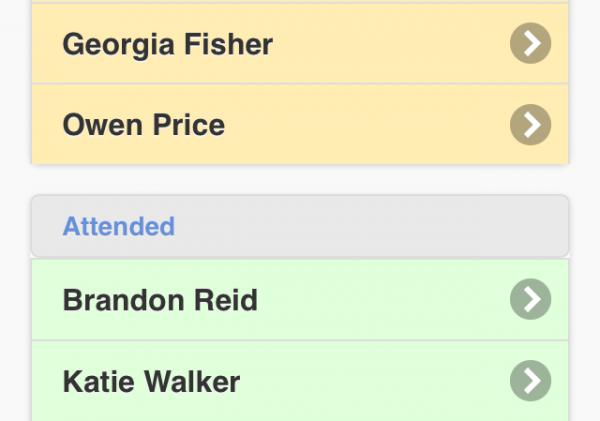 Track attendance on the go using a mobile device or after the activity with your laptop/PC.
register members from a pre-defined list as they arrive and leave

quickly and easily add in details of new visitors

see who has left and who is currently on the premises

access pertinent details per person e.g. allergy information

access emergency contact details of those present

take notes if needed (e.g. filing an accident report for a child)

view attendance graphs to gain a bigger picture of group trends

export a register as a spreadsheet for further analysis

mobile app free from Apple and Android stores

data from app syncs directly with your ChurchBuilder site.
Permissions and Access to Information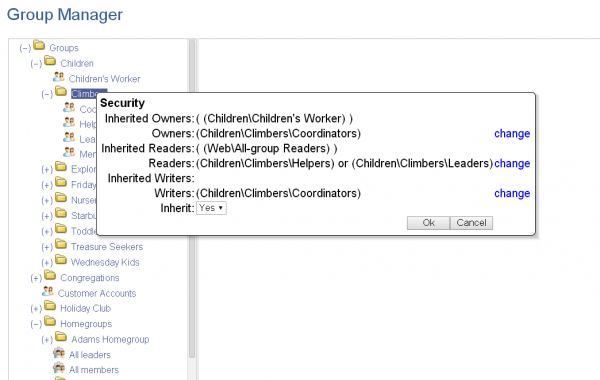 ChurchBuilder allows you to set permissions to meet the needs of your particular church.
powerful permission settings across the site

bespoke levels of access

control who has a login to the members only area

control who has access to read or write group information

control who can search for contact information

control whose contact data can be viewed and what level of information is shown

control children's data

members choose whether to publish address, phone, email etc. to other members

higher levels of access for staff and key volunteer workers.