Events
Use our in-house event booking system to organise and take bookings for church events.
Event Builder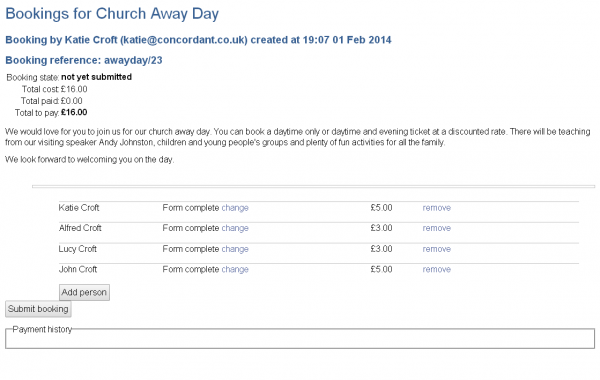 Free, powerful event booking tool for both simple and complex events. Use Event Builder to plan your church holiday club or weekend away, outreach events, craft evenings, curry nights or concerts.
free of charge unlike many other event booking tools

event booking online for church members

event booking for the public without needing a site login

take payments online or by BACS, cheque or cash

admin tool for tracking bookings, payments, sending emails, refunds, cancellations

gather individual candidate information e.g. dietary needs, age, school year etc.

set conditions – if candidate is a child, which school year are they in?

set up discounts for families etc.

set limits to prevent overbooking.
Payments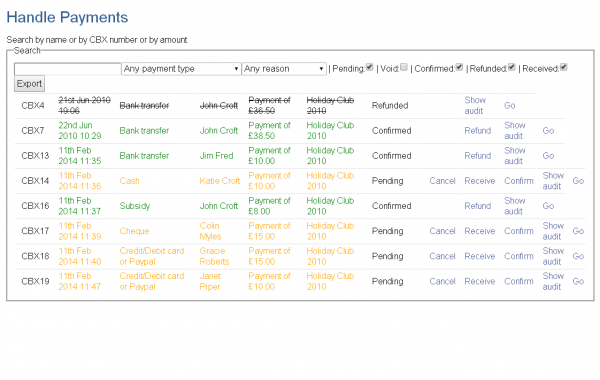 Payments for events booked through Event Builder can be tracked in Event Builder itself. The Payments feature gives you a helpful separate route for tracking payments for your finance team who may not be involved in the event planning.
See a clear list of all payments in one summary

track how each payment is made (cheque, BACS, paypal etc)

see the amount paid or pending per booker per event

cancel, confirm and audit payments as appropriate.
Resource Booking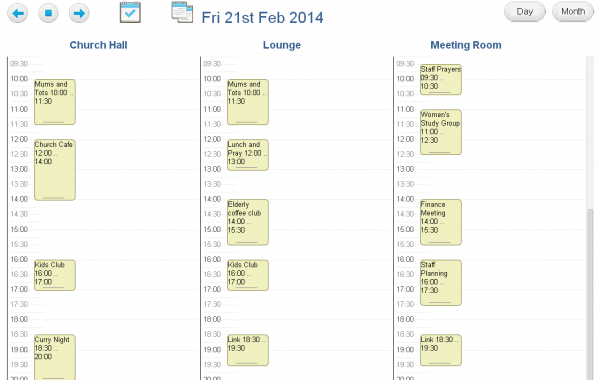 Book resources online for both church use and private hire.

add rooms, equipment and other resources to your site

see a resource by resource view of bookings on the main calendar

group resources for ease of management

choose who can make unconfirmed or confirmed bookings

instant clash notifications if 2 parties try to book one resource

automatic booking of regular church activities to guarantee availability.