Youth or Children's Worker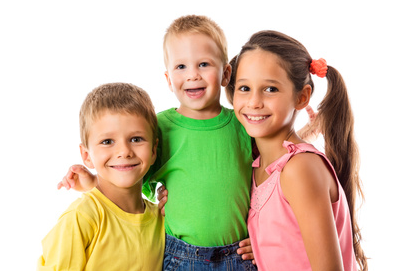 ChurchBuilder is packed with features for your children/youth workers and their helpers.
KIDS OR YOUTH ZONE
public and private web zones for your kids or youth
Bespoke access for you to determine who can see the zones.
PEOPLE
store contact details of your children or young people
control access to their contact information
store parent contacts for emergencies and updates
store allergy information
add custom fields eg. school or doctor.
ATTENDANCE TRACKING
use the free phone app to track attendance
swipe on your phone to register children in or out
tap to see emergency contact details
add guests quickly and easily
use the website to look at attendance charts.
GROUPS
Manage all your kids and youth groups, members, helpers and leaders.
create as many groups as you need
restrict access to each group at your discretion
send out group emails
run mail merge reports e.g. parental consent forms
add personalised information alongisde names as needed (e.g. pastoral info, key dates etc)
track DBS checks and receive automatic reminders to update
automatic calculation of school year and simple bulk transfer of kids from group to group for end of year changes
delegate responsibility to your group leaders for updating details
......and more!
CALENDAR AND RESOURCE BOOKING FEATURES
Enable you to book youth events and activities alongside the necessary resources you may need such as rooms, video projectors, or the church minibus.
EVENT BUILDER
Enables you to plan events such as holiday clubs, youth camps or day trips with details and bookings done through your site.
ROTAS
Enables you to organise your team with online rotas including automatic email or text reminders and online swaps.
As a youth worker I have found ChurchBuilder to be a really helpful tool which I have yet to fully utilise. The things I use most commonly are the people manager, group manager and rota builder functions. These help me a lot with administrative tasks: I can send emails to whole groups of parents with just a couple of clicks, or I can make a rota for the youth club and not only will ChurchBuilder automatically send out emails to the volunteers letting them know when they're doing something but I can also create a pdf version of the rota, again, with only a couple of clicks.
As I said above there are still huge amounts I know ChurchBuilder could be used for. Particularly I can see how useful getting to grips with Event Builder could be for organising weekends away and other residentials/ one off events. And I'm also looking at using the media library as we start to record some of our youth talks.
All in all, the more I use ChurchBuilder, the more I realise how many useful little functions it can perform, each of which would be tedious and time consuming to do manually and which gives me more time to do what I really love – ministering to young people.
Simon Eves, Youth Worker.